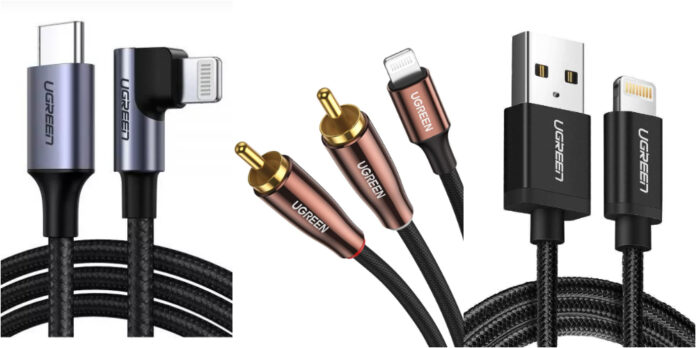 The end components of cables that are used to connect different devices are called connectors. Based on the shape and design of the electronic system's interface, cable connectors have various types so the user can easily connect any two devices for data share and other applications.
The lightning cables are also divided into different categories because of their connectors. As a buyer, it's important for you to clarify your needs. But you can choose the right cable until you get to know what different types of connectors are available in lightning cables and where they are being used!
This article will explain to you how the lightning cables connectors are evolved over time and what is available for you to shop.
Lightning Cable Connectors Beginning
In 2012 lightning cable connectors replaced the 30-pin connectors that were introduced in 2007 by Apple. Due to the unsatisfactory results of 30-pin connectors has phased out these connectors by the Apple Company.
The lightning cable connectors are 8-pin ports that are used for both the charging and data transfer applications. These connectors have gained massive popularity from their start because of their better functioning and efficiency.
Lightning cable connectors are now divided into different categories to specify their use. You can get all these different cables from UGreen's page, which is a leading manufacturer of lightning cables in the market.
Types of Lightning Cable Connectors
1. Lightning-to-USB
Lightning-to-USB is the most commonly used cable connector, and almost all Apple device users have this cable. Lightning-to-USB connectors are used to connect the Apple devices, including iPhones, iPads, iPods, etc., to other devices, including laptops, computers, electrical instruments, keyboards, hardware devices, and many more.
These connectors make it easier to share the data and to create the device's web. This connecter type can help solve many networking problems as well.
These connectors are further divided into Lightning-to-USB C, USB-A, and mini-USB connectors.
2. Lightning-to-HDMI
The lightning-to-HDMI connectors are used to connect the Apple devices with the HDMI. Those who cannot afford the smart TV can enhance their older TV capabilities by connecting them to other Apple devices.
By using lightning-to-HDMI connectors, you can share your iPad and iPhone screens with TV screens.
3. Lightning-to-Headphone
Lightning-to-headphone connectors are used to connect the Apple devices with other audio output devices. With these connectors, you can connect your iPhone with headphones, speakers, earphones, CD players, and other audio amplifiers.
These connectors provide noise-free music, video watching and navigation, and other applications.
4. Lightning-to-VGA
Lightning-to-VGA connectors are used to display the video from mobile to multimedia and video players. With these connectors, you can play games and video on monitors and projectors.
Remember that lightning-to-VGA connectors only transmit the video, not the audio. For audio, you need separate lightning-to-headphone connectors.
Summary
The list contains four basic types of lightning cable connectors. However, these connectors are further available in various types. On Ugreen, you'll get all of these different lightning cables with specific connectors with multiple features. You can choose your required cable from the website and buy it with just a single click.